OpenCart Lightning is the most complete and progressive solution to make you shop as fast as possible. It includes all the techniques that are required to reach the outstanding result – from top to bottom:
get the highest possible speed and scores
optimize for large number of products & categories
feel massive customer experience and SEO boost
no need for additional caching or optimization extensions
no need to configure
try for 7 days how it works with your shop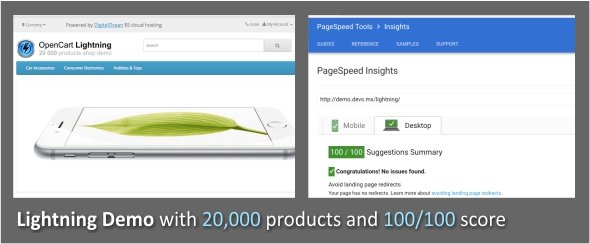 Comparing to another extensions,

OpenCart Lightning is much deeper, faster and easier to configure. Most extensions has a lot of options and promises, but you do not feel any speed after installing them.

OpenCart Lightning really works, and you will see massive effect right away. Works with most themes (including JOURNAL2), filters and SEO extensions.